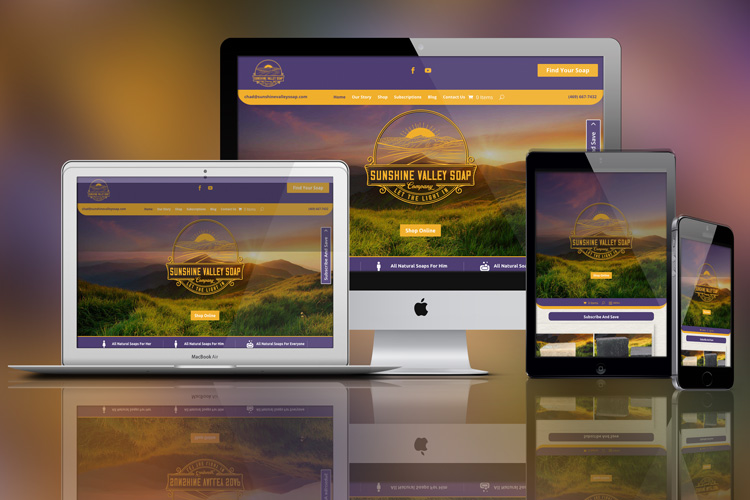 Sunshine Valley Soap Company
Web design
·

SEO
Boy oh boy, this was a fantastic project. My good friend Chad Joyce engaged me in conversation about designing an e-commerce website for a new venture. After kicking around a few ideas, we decided on a completely new direction and settled on a Woo Commerce integration for a top-of-the-line soap and soon to be bath accessories company. Working with Chad is a designer's dream. He understands what is needed to stand out from his competition and has an eye for design.
Chad Joyce
OWNER, Sunshine Valley Soap Company
I just need to take a moment to let you know how incredibly talented Stephen Finnerty (TriCity Graphic Design), our web designer and collateral material designer is. I've worked in marketing for the last 15 years and can tell you without a doubt that this is one of the best design guys I've come across. His creativity, his openness, and his vision gives every project a unique edge that is unmatched when held in comparison to other design firms.