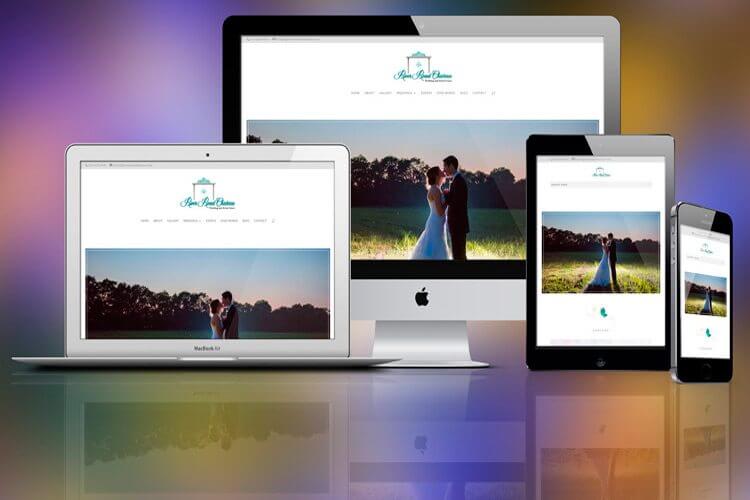 River Road Chateau project
Corporate design
·

Logo design

·

Web design

·

SEO
I have been fortunate to be the creative director on this account for some time now. The logo was recently redesigned and a website makeover was accomplished in three weeks as the year 2016 was ending. Client is thrilled with the elegant look and flexibility of the site. Every page is optimized using the Yoast SEO plugin and brides are finding this rustic wedding venue with keyword searches.
LARRY WORMINGTON
OWNER, River Road Chateau
Stephen Finnerty at TriCity Graphic Design has been an absolute Godsend for our business. When my wife and I purchased River Road Chateau at the beginning of 2017, we inherited a wedding and event business with a myriad of challenges, not the least of which was a somewhat antiquated web presence. On top of that, the business itself, although lovingly constructed and run by the prior owners, had a bit of an image problem – in that it didn't really have one. So, from a marketing and business genesis standpoint, it was very much like starting anew.
So, how do you start a new business whose lifeblood relies on a pronounced social media/internet presence? You get the best IT guy, an extremely savvy marketer, a social media specialist, and a kick-butt business strategist and you prepare to write some rather large checks…or, you go hire Stephen Finnerty and get all that and more in one guy. I'm serious.
I met Stephen just weeks after purchasing the business and I immediately felt I had found someone who could and would help build our business on multiple fronts. He came in and developed a feel for what we were doing and where we wanted to go and then immediately started devising a strategy to get us there, from web and social media presence to physical branding. He built our website. He managed to get us a top rating on The Knot by getting past customers to write reviews of past weddings. He revamped our Facebook page. He developed our brand. He designed our flyers and additional print and photo material for physical promotions. He did it all, and advised us the entire way. I don't know about you, but never in any of my other business endeavors have I met someone who actually wants to do MORE than they promise and then comes in and DELIVERS. Stephen did…and continues to.
If you don't remember one other thing about this review, remember this: Stephen Finnerty treats our business like it's his business. He genuinely cares and works tirelessly to help us succeed. I don't know what we'd do if he wasn't a part of the River Road Chateau family.