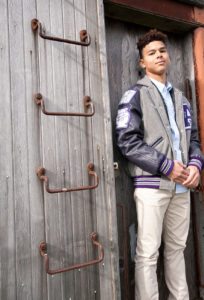 Senior Photos:
One of the many services available at River Road Chateau's Elegant Wedding Venue is allowing photographers and local seniors use of the full grounds for Senior Photos. Recently, I had the pleasure of shooting some for Andre Joyce, son of my good friend, Chad Joyce at ZaccariaUSA. We started our journey at a local coffee shop in Van Alstyne, Kryies Coffee Co, to discuss where in town we would shoot, poses, and outfit changes. It provided a great meeting place and of course the coffee is wonderful!
Just outside the coffee shop is an awesome mural of how the town might have looked in its early days. Next up and only a block away is an uber cool Dr. Pepper mural followed by a Coke mural just across the street. On our way to the old train cars near the railroad tracks we stopped at a handful of doorways, stairs, rustic metal gates, etc that this wonderful city has to offer. The shots at the train cars were some of my favs.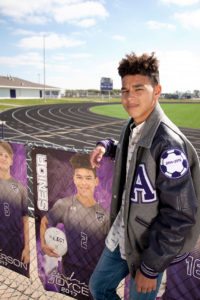 Being a member of the Anna High School soccer team, we had to stop by the school for a few shots of Andre posing at the field house and soccer nets. Then it was off to River Road Chateau and an outfit change!
This magnificent location has a plantation style home and wedding venue with acres of farmland and treed grassy areas, prime targets for the shoot. We started at one of the two bridges that span the creek and then headed over to the wedding meadow. Shots of Andre at the old treehouse, the meadow bridge, followed by the very cool carved entry doors turned out fantastic. My favorite from the entire day is Andre standing inside of a multi tree base in his formal attire and shades.
If you are interested in renting River Road Chateau for your Senior Photos, contact Krysti Peabody at Krysti@riverroadchateau.com for available dates and hourly rates.
For all the shots of Andre, check out my photo blog, TriCity Photos here.