Seattle, Oregon:
My wife and I flew into Seattle in early June '16 and began a 9 day , 1850 mile Pacific Northwest Trip and then flew out of San Francisco. We spent 2 nights in the uptown area with trips to Mount Rainer, Snoqualmie Falls, Space Needle, Chihuly Garden, Public Market Center, and walks along the harbor front.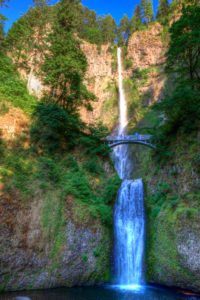 Our next stop was the Portland area where we spent the afternoon along the river front enjoying lunch and local brews. The drive around Mt. Hood (some roads still closed with snow!) was awesome. We exited the north entrance and enjoyed the sites at Hood River, stopped at almost every waterfall we could find it seems and had dinner at the Multnomah Falls Lodge. So beautiful!
After our tour of the sights surrounding Portland, we found ourselves at Cannon Beach….oh my this scenery was so amazing. From ocean view to sea stacks, you have to visit and see for yourself!
This is a pano of about 7 shots stretching from Cannon Beach, across to Indian Beach at Ecola State Park, and over to Tillamook Rock Light which is a deactivated lighthouse. It was decommissioned in 1957, and has since been sold to private owners.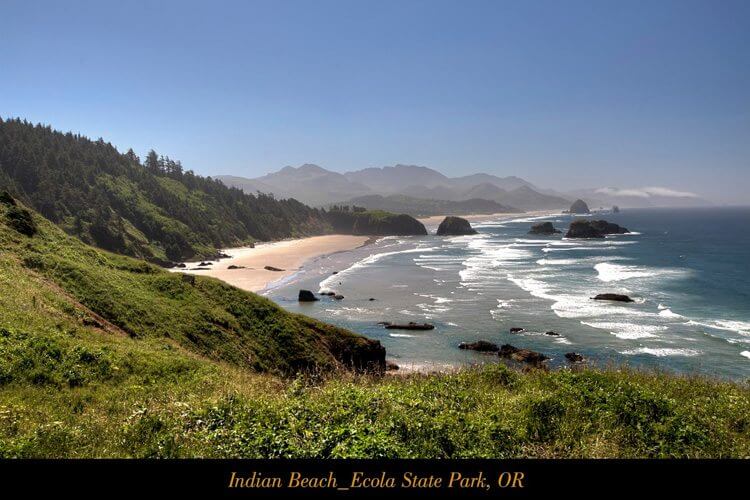 After a picnic lunch we drove the coast stopping for ice cream and cheese (great combo) at the Tillamook Cheese Factory Visitors Center and then spent a great time walking and driving around Cape Perpetua State Park investigating tidepools and Thor's Well and then Hecata Head Lighthouse.
Cape Perpertua is a Must See: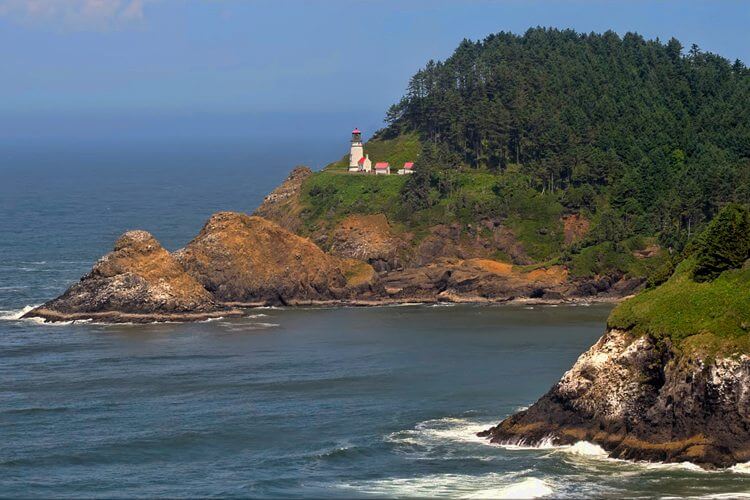 We stayed the evening near Cape Perpetua and then headed inland stopping at Mount Shasta, CA including an amazing lunch at the Harbor Light Restaurant in Reedsport, OR. The meal and of course the local brew was surprisingly good.
Following a relaxing recharge at the Mount Shasta Resort, we drove down to Lake Tahoe, NV. This was a rare unwind 2 day visit for us where we did nothing but eat, sleep, and enjoy the scenery! Dinner at the Boathouse in the Tahoe Beach Retreat complex was good and the evening provided us with a spectacular sky as the sun set.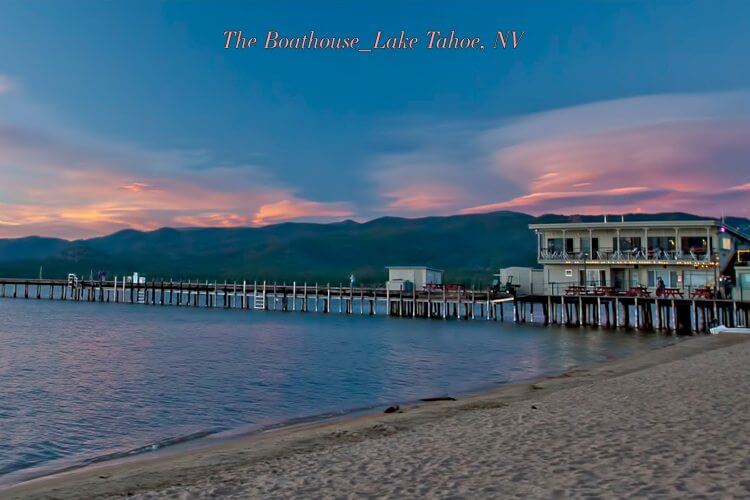 From there we drove to San Francisco, our favorite city to visit, turned in the well worn rental car, and flew back home after walking Pier 39 and an overnight stay. I now have only 6 states yet to visit….Utah is next with a Christmas vacation at Salt Lake City / Park City…
There are a few more photos from my Pacific Northwest Trip taken at the amazing Chihuly Gardens at my photo blog: TriCity Photos.